Grain-free Vegetable Wafers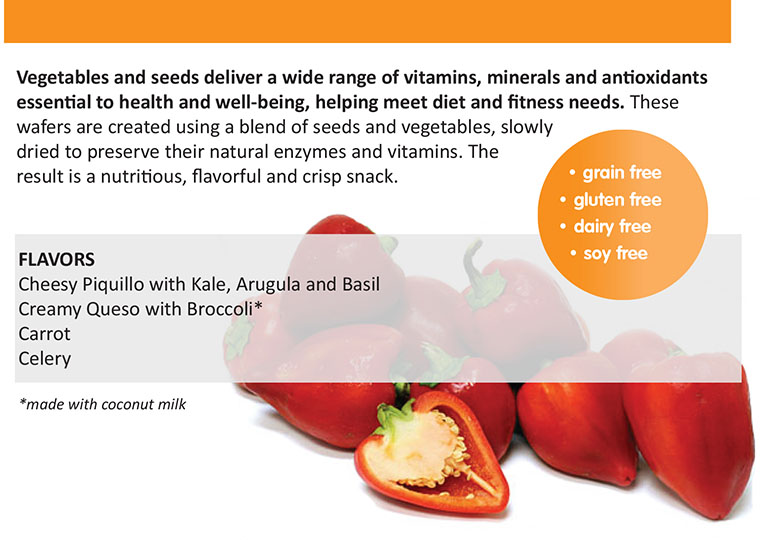 Simply made from seeds and vegetables, this grain-free cracker is loaded with farm fresh flavors and packed with garden style nutrition. Perfect as a snack or with your favorite dip. Enjoy!
This smooth, "cheesy" wafer is made from piquillo peppers, coconut milk & spices, then mixed with broccoli to form a delicious snack. Try it with hummus or your favorite dip.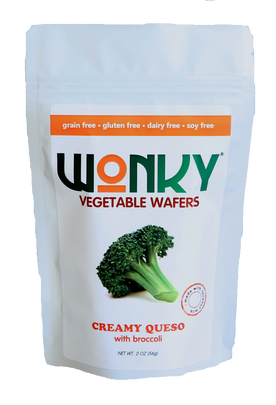 Arugula, baby kale and fresh basil are folded into a blend of piquillo peppers, citrus & spice to create this flavorful wafer.