Kale and Vegetable Snacks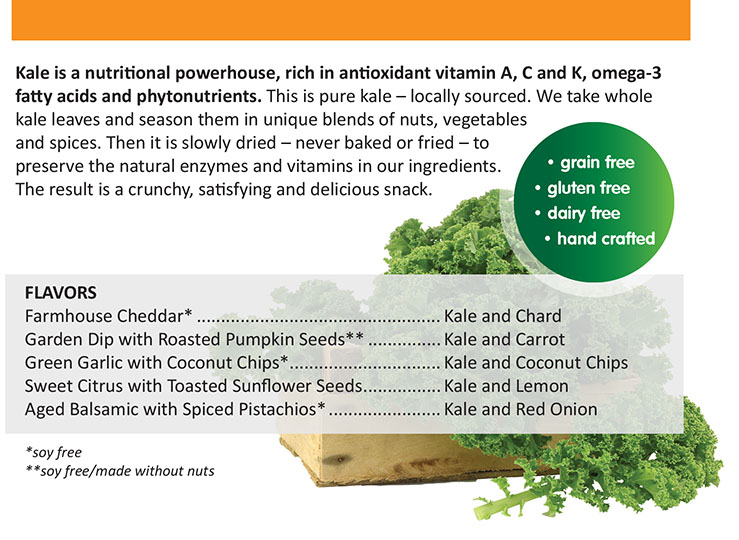 Our Farmhouse Cheddar blends sweet red pepper, citrus and spices to create the rich flavor of cheese without the dairy.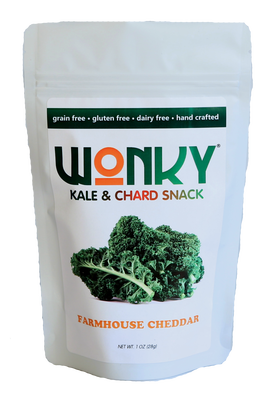 Our only kale snack made without tree nuts, Wonky's Garden Dip is reminiscent of a fresh garden salad – with roasted pumpkins seeds and crisp, sweet carrots to add texture and flavor.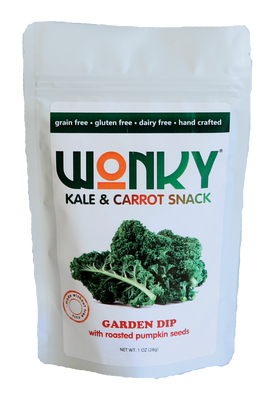 Sweet Citrus is a simple blend of bright lemon and organic miso, balanced with sweet agave, and tossed with toasted sunflower seeds.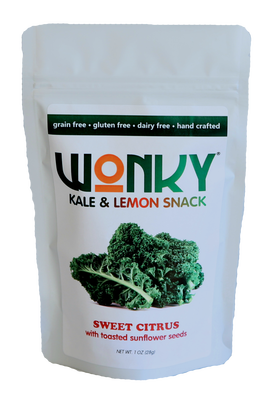 Green Garlic is layered with garlic, fresh herbs, spices and pinch of chili pepper, and then tossed with coconut chips to deliver a unique mix of sweet and savory flavors.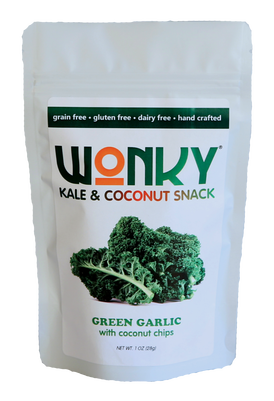 This is a sophisticated blend of aged balsamic and tangy red onions, tossed with spiced pistachios.